Your Comments
"Always reliable, on time and careful and thorough work carried out. The flat is always left impeccable "
Mrs A.L (Teacher) Barnes.
" Totally reliable, always punctual, cleaning results excellent. I have used Straker Cleaning for years now & would not employ any other carpet cleaners as long as Straker Cleaning is available "
Mrs J.J (Broadcaster) St Johns Wood.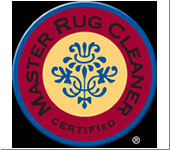 Allergy Cleaning Surrey.
What is Allerg-Stop?
Allerg-STOP is a new combination of active substances which break down and eliminate all air allergens, such as mite excrement (house dust), pollen, animal hair and mould spores*.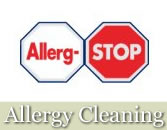 It is demonstrably (scientifically tested) the best, most efficient, patented product, which makes allergens inactive*. This method creates,to the greatest possible extent, rooms that become allergen-free*. Hayfever, watery /runny eyes, neurodermatitis and asthma caused by air allergens can now be efficiently destroyed*.
Thus completely* alleviate the strain imposed during suffering as well as improving quality of life (there is no need to remove carpets and upholstery or consider not owning lovable pets).
All allergens are caused by proteins. Allerg-STOP breaks these protein structures down, so that, when inhaled, these are no longer regarded as enemies by the human immune system, and thus no allergic reaction is provoked.
All Allerg-STOP active substances are harmless for humans and do not show any allergic potential of their own. In order to avoid air allergen reactions, Allerg-STOP can also be used as preventive measure*.
* By one singular, appropriate application, approx. 80% (scientifically tested) of all air allergens will be eliminated. Repeated application increases the degree of efficiency.
Create to the greatest possible extent, an allergen-free environment today!
Our homes and the buildings we work in block out nature's air cleaning agents and trap pollution inside, which is where we often spend up to 90% of our time. These pollutants and allergens can lead directly to illness.
The most frequent allergic cause of respiratory illnesses are plant pollen and spores, house dust, animal hair and mould spores. These cause misery to a large proportion of us but there seems to be little that can be done to prevent them, until now.

Dust Mites– One of the causes of these allergies can be found everywhere. Mites live off human skin flakes and up to 10 million mites alone live in a mattress. A two year old pillow can have up to 10% of its weight made up of mites and their excrement.

Plant Pollen & Spores– Pollen is the cause of 86% of allergic reactions. From February to October the pollen from grass, trees and herbs causes problems and misery to many people in the form of hay fever.
Mould Spores– One of the most significant causes of allergic diseases indoors.Moulds are found all around the house; complaints include colds, coughs and sneezing attacks.
Animal Hair– Almost one in three families keep pets and cats live in nearly half of the households. Usually substances from the skin and salivary glands, which stick to the hairs, cause the allergies.
Allerg-STOP® solves things differently, that is to say, intelligently.
Allerg-STOP®is a completely new, unique combination of natural substances which break down and thus eliminate all air allergens, such as mite excrement, pollen, animal hair and mould spores.
This method creates, to the greatest possible extent, rooms that become allergen-free. Meaning that Hay fever, watery/runny eyes, neuro-dermatitis and asthma cause by air allergens can now be effectively combated. All with no need to get rid of carpets, upholstery or pets, also disinfects past MRSA standards.
The only Authorised Network Member for South West London & North Surrey.
To discuss our comprehensive range of allergen removal processes please contact us today.
---
Area's covered:

North Surrey • SW London • Wandsworth • Wimbledon • Putney • Battersea • Banstead • Epsom • Kingswood • Coulsdon • Cheam • Earlsfield • Southfields • Worcester Park • Kingston • New Malden • Raynes Park • Postcodes - SW • SM • KT