Your Comments
"Always reliable, on time and careful and thorough work carried out. The flat is always left impeccable "
Mrs A.L (Teacher) Barnes.
" Totally reliable, always punctual, cleaning results excellent. I have used Straker Cleaning for years now & would not employ any other carpet cleaners as long as Straker Cleaning is available "
Mrs J.J (Broadcaster) St Johns Wood.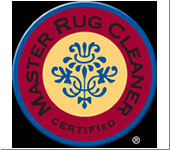 Stain Treatments.
Stain Treatments.
SOLUGARD is a product of the nanotechnology and thus an intelligent anti-stick-coating for textiles. It coats every single fibre with an invisible UV-stable naturally breathing protective layer.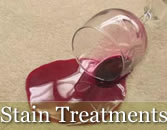 Appearance, touch and colour will not by any means be affected. The fibre will be protected from water, soiling and stains in the widest possible sense. The effect of this protection is that dry dirt cannot anymore stick onto the fibre. Moist dirt will no longer be absorbed by the fibre.
Water, coffee, red wine, gravy, etc. will simply pearl off the treated fibres. It can be applied to all synthetic and natural fibres, limited effect on Polypropylene.
Odour Treatments .
Our product uses micro-organisms for breaking down matter into component parts. When milk (for example) is exposed to a random mix of microbes the rather unpleasant substance that is sour milk is the result. On the other hand, if selected microbes are introduced into fresh milk the result can be something not at all unpleasant, such as yoghurt or cheese.
Being a 'cocktail' of carefully selected micro-organisms, Solubac can break down odour-causing compounds natures way - only very much quicker. To give an immediate relief from problem odours, Solubac incorporates odour counteractant to mask the unpleasant odour whilst the microbes perform their function. Solubac can be applied to any water-tolerant surface, injected into and through fabrics - for example into carpet underlay, without the need to uplift then re-lay the carpet.
Extremely effective against any biodegradable odour source.
Insect Treatments.
NO INSECT is an odourless, highly effective, permithrin-free insecticide for treating all flying and creeping harmful (cold-blooded) insects, such as flies, mosquitoes, wasps, lice, ticks, fleas, cockroaches, ants, mites, spiders, moths, silverfishes.
NO INSECT has a controlled longtime effect of approx. 8 weeks indoors. Afterwards the active substances disintegrate leaving the area free. This avoids an accumulation of the active substances, which could sometimes be injurious to health.
---
Area's covered:

North Surrey • SW London • Wandsworth • Wimbledon • Putney • Battersea • Banstead • Epsom • Kingswood • Coulsdon • Cheam • Earlsfield • Southfields • Worcester Park • Kingston • New Malden • Raynes Park • Postcodes - SW • SM • KT